VATICAN CITY,  Benedict XVI met with the 40 new metropolitan archbishops who received the pallium Wednesday, inviting them in the words of St. Cyprian: "Let us prefer absolutely nothing to Christ, because neither has he preferred anything to us."
The Pope gathered today in Paul VI Hall with the archbishops and their families and friends, addressing the group in more than a half-dozen languages. The 40 archbishops come from archdioceses in 25 countries.
The Holy Father addressed 14 of the prelates in English. Four are from the United States (though two of them are native Mexicans); four are from Africa — Tanzania, South Africa, Nigeria and Malawi; two are from the Philippines; and one each from Korea, India, Jamaica and Wales.
"The pallium is received from the hands of the Successor of Peter and the archbishops receive it as a sign of communion in faith and love in the governance of the People of God," the Pontiff told the English-speakers. "It also reminds the Pastors of their responsibilities as leaders after the Heart of Jesus."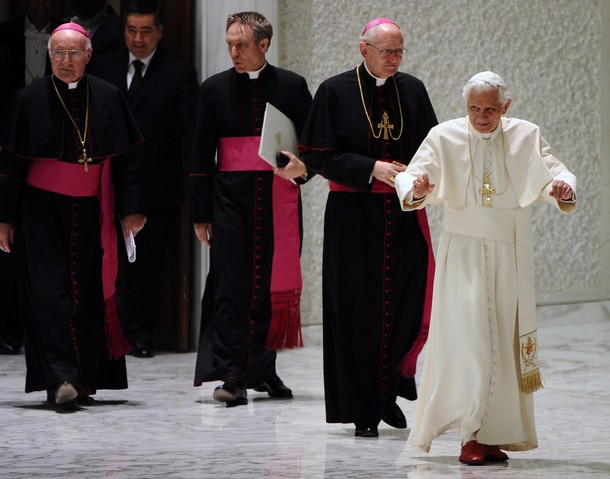 (Visited 59 times, 1 visits today)