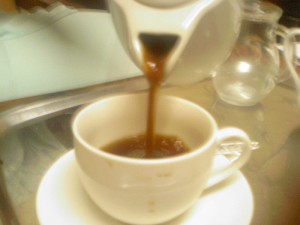 This is the first of our African trio of coffees completely new to our roastery. A slightly more unusual offering, not commonly available in shops, but very nice in the cup.
Country: Malawi
Farm: Chipale Estate
Altitude: 1,006 m
Owner: Sable Farming Company
Town and District: Zomba, Chiradzulu District
Varietals: Catimor, SL28, Caturra
Processing: Pulped and sun dried on raised beds
Chipale Estate is in the Chiradzulu district of Malawi, which is just south of the old colonial administrative town of Zomba. It was originally a tobacco farm, which was replanted with coffee in 1978 and has remained a quality coffee producer ever since.
The estate is 1,006 m above sea level, at 15.30 degrees latitude and 35.15 degrees longitude. Coffee at the estate is not shade grown. This is due to the seasonal temperatures and short winter days, so the plants require more sunlight. Likewise, with average seasonal rains of 1,250 mm per annum between November and April, the farm is supported by supplementary irrigation. The surrounding forests and vegetation are however well protected.
The farm has a rotational programme that uproots and re-plants each field every seven to eight years, so they are always harvesting from young coffee trees, which are mostly disease-free. Harvesting starts with the fly crop in May and runs until the end of September. In early October, stripping of any unripe or missed cherries is carried out.
All the coffees are handpicked as red cherries. The harvesters pass over the same trees approximately 10 times. The coffee cherries are pulped in the farm's own central pulpery unit, and then sun dried on raised table racks adjacent to the pulpery. The dried parchment is stored for approximately six weeks for conditioning, prior to hulling, grading and bagging at the Mapanga Dry mill, which is located 30 km south of the Chipale Estate.
This coffee is bright but soft, with medium acidity and good body, with notes of dark chocolate, honey and berries; it is also slightly spicy, with pleasing sweetness, and a smooth finish.
Roast style: medium
If you would like to try this coffee, visit our shop or buy online (Astrora Coffee webshop).
(Visited 29 times, 1 visits today)