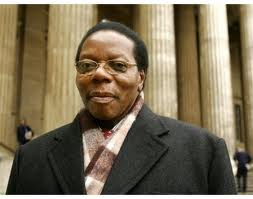 President Bingu wa Mutharika on Saturday cautioned Malawians against taking to the streets on the 17th August saying that government cannot just watch while people's property is being destroyed.
He was speaking on Saturday during a whistle stop tour that started at Lumbadzi trading centre. Kicking off the marathon the president took time warning people against going to the streets and participate in the proposed 17th August demonstrations organized by the civil society. Then Area 25 A was the next stop where the rhetoric was all the same ; blaming the civil society and opposition leaders for inciting violence and causing the death of 19 Malawians during the anti-government demonstrations on the 20thJuly but also the looting, arson and robbery on the day and its aftermath.
The president accused some international organizations registered within the country of instigating the demonstrations by funding the civil society.
The whistle stop ended in kawale close to the burnt PEOLES structure that fell victim to the burning anger of looters. Here too the message was still the same; cautioning people against the proposed 17th August vigil. Amongst other people present during this tour were DPP heavy weights like Wakuda Kamanga, Jean Kalilani, Ken Zikhale N'goma amongst the very many.
Subscribe to our Youtube Channel: