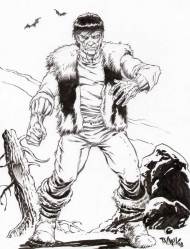 Strolling down the memory lines of 20th July, fumes of teargas and burnt rubber tires, nasty scenes that characterized the day; looting, arson, robbery one would not wish to experience such a feat again unless the fumes and bullets were not a common place.
After having had my three course lunch (chips chokazinga, salad ndi drink), I decided to take a breather and refresh whilst thinking about tomorrow the 17th August, the much anticipated when a colleague announced, "eti ma demo aja akhansula!!!".
I didn't take him serious in the first place considering the sort of person I was talking about here; "akhansula? Ndani amwene angakhansule ma demo m'mene zikuoekeramu, ife tapeza holide mawa basi" I chipped in. Little did I know that the civil society had cancelled or maybe how they want it to sound postponed.
However, this leaves me with a lot of an unanswered questions as to what has prompted them to call off the planned nation wide vigil which had built quite some momentum but also the rationale of holding a press conference. Since I had planned to visit the usually filled bank, I slotted myself into a minibus going the direction of my bank. It was in this minibus that I had learnt of the new acquisition of troops from our in-laws in dzimba dzamabwe. This to me did not make sense as it was just mere talk with no backing facts supporting it, typical of Malawians. I alighted close to the bank just in time when they were about to close the doors. Flabbergasted and frustrated with the crowd in the bank I fished out my pen and cash withdrawal form in readiness to queue on the line.
"ma queue ndiye abowa, pa filling station time pa mzele, polandila subsidy chimodzimodzi, pomwalira kumanda chimodzimodzi" joked one customer who claimed to have been standing for close to an hour. This then hit the back of my mind to note of the sickening services offered by some of these banks in our country. What beats the core of my mind is the fact that there are so many points of operation or service for tellers and yet often times it is just a small percent that is left in operation suffice to say that the cooling system are also a sad story. We waited walking at snails pace whilst digesting stories encompassing our communities including the famous 17th August.
When it was my turn I moved swiftly towards the counter after having waited for an hour and some good ten minutes, without offering me a greeting this teller just signaled me to slot In my request……….
"sainani apa" she advised me.
I was infuriated with a her conduct and felt that I could cool off my anger by confronting her; "aunt, ndinu a mu banki muyenera kumakhala ansangala osakwiya ndi makasitomala" I jostled
Filled with shame she jokingly expressed that she was not angry rather disappointed with the called off demonstration, but that was not to be as her supervisor had overheard my ranting.
Nevertheless, I bid her farewell as I left the bank I bumped into the newly elected governor for the sento from the mighty blue.
"awanso amalowa mwa mabuyazonke ngati ifemu kapena akufuna naonso ngongole" commented a man in the front. But fact according to an insider is  that this governor boy came to change k200 notes in readiness for zachikwati…………..
Loud thoughts boiling in my common rat's mind.
Subscribe to our Youtube Channel: