Courtesy of http://malawiwifiproject.blogspot.com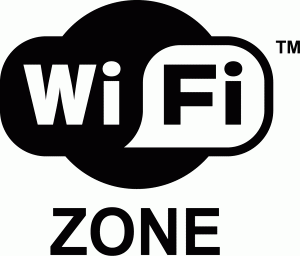 With advancements in WiFi technology and economies of scale in the BILLIONS, a pair of new carrier grade, high power 802.11n outdoor WiFi radios can be deployed with high gain grid antennas for line-of-sight point-to-point long distance links up to 36km with up to 100Mbps+ of real TCP/IP throughput for less than $300 USD while tiny outdoor access points with 1000mW of output power that can cover up to 100m and handle up to 54Mbps are less than $100 USD. And to expand the coverage area, a pair of meshable 5GHz nanostations with up to 10km of range and support for up to 25+Mbps of throughput performance can be purchased for $150 USD. All together, a meshed three node system to cover the market area of a trading center village would cost less than $1000 USD. Of course, shipping, duties, and taxes would affect true prices outside the United States.
That is amazing; around 300m (~1000ft or 23 acres) of WiFi coverage with backhaul and long-distance transmission for only $1000 USD. That means a telecommunications provider with fiber Ethernet ports and tower infrastructure could provide high speed internet services to the market area of trading center villages for $1000 USD per village (excluding deployment costs, shipping, and duties). Even if coverage is expanded into residential areas most towns could be covered for less than $10,000 USD.
How do these costs compare to deploying a cellular-based system? Typically between 1/10th and 1/5th from most reports.
And even better, there is no need to subsidize devices or require expensive modems; that means a larger addressable market when cheap WiFi devices hit the market soon. WiFi is now standard on smartphones; over a BILLION WiFi chips will ship in 2011.
The other thing nice about these WiFi networks are the ability to interconnect villages for peer-to-peer communications and add local area content that resides on an external hard drive connected to the headnode router via USB.
This means that if the internet is not available, goes down or is slow, local content will be fast; even supporting high quality video streaming. New content can be distributed via USB flash storage and motorbikes.
Villages can then be interconnected in ring topologies to facilitate commerce through a One Village One Product "craigslist style" online classifieds portal and peer-to-peer communications.
This is the perfect middle mile and last mile solution for providing affordable internet services in developing economies where price sensitivity is the number one requirement.
(Visited 127 times, 1 visits today)