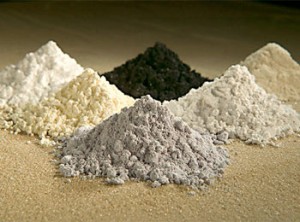 Malawi focused rare-earth explorer Mkango Resources (CVE:MKA) told investors that it has intersected near surface zones of rare earth mineralisation at its Songwe project as part of its stage one drill programme.
Today it release the drill results from the first ten of the thirteen holes drilled in stage one.
This drilling work has demonstrated the extension of rare earth mineralisation, to depth and laterally, compared to previous exploration programmes at Songwe, the company said in a stock exchange statement.
The highlight results include 57.5 metres grading 3.8 per cent total rare earth oxides (TREO), 38.8 metres grading 2.5 per cent TREO, 41.9 metres grading 2.1 per cent TRES and 57 metres grading 1.9 per cent TREO.
Mkango highlighted however that these intersections are 'down hole widths' and they do not necessarily represent true thicknesses. It also said that more drilling will be needed before it can estimate the 'attitude of the mineralized zones'.
Once all the stage one analysis has been received Mkango intends to press ahead with stage two. This next drill programme will get underway during the fourth quarter of this year. Concurrently the company is also planning to carry out a systematic surface sampling and geological mapping programme.
Songwe, which is part of the wholly-owned 1,283 square kilometre Phalombe licence, is the most advanced of Mkango's two projects in the Malawi and it has an interesting history. During the 1980s it was drilled by the Japan International Cooperation Agency, or JICA and the Metals and Mining Agency in Japan (MMAJ).
They actually got as far as establishing a historical estimate of 1.4 million tonnes at 1.74 per cent rare earths including lanthanum, cerium, neodymium, yttrium and europium, but didn't assay for the full suite of rare earths. Furthermore, it was based on limited holes drilling only to 50 metres.
Subscribe to our Youtube Channel: