U.S. DEPARTMENT OF STATE
Office of the Spokesperson
For Immediate Release November 17, 2011
United States Addresses Human Resources for Health in Africa with Launch of the Nursing Education Partnership Initiative (NEPI)
On November 17, the United States formally announced the Nursing Education Partnership Initiative (NEPI) in Lilongwe, Malawi. The NEPI, established in 2010, was launched publically, culminating a three-day workshop on strategies to enhance the number and quality of nursing and midwifery professionals in areas of Africa where they are needed most.
The launch highlighted NEPI agreements the U.S. President's Emergency Plan for AIDS Relief (PEPFAR) has made with Malawi, Zambia, Lesotho, Ethiopia, and the Democratic Republic of Congo. Representatives from Ministries of Health in these countries as well as leaders from nursing and midwifery schools, educators, professional associations, professional councils, and U.S. officials participated in the launch. Discussion focused on improving the education of nurses and midwives in order to increase the number of qualified health professionals capable of meeting the health care needs of today's African communities and families.
NEPI was created in 2010 by the Office of the U.S. Global AIDS Coordinator (OGAC) in the U.S. Department of State, along with a Medical Education Partnership Initiative intended to improve training for physicians. Through NEPI, administered by the U.S. Department of Health and Human Services' Health Resources and Services Administration (HRSA), PEPFAR committed $33 million over five years for the five countries. This funding will strengthen the quality and capacity of nursing and midwifery education institutions, increase the number of highly skilled nurses and midwives, and support innovative nursing retention strategies in African countries.
In partnership with Ministries of Health and country stakeholders, PEPFAR supports NEPI through HRSA and the U.S. Agency for International Development (USAID), as well as interagency PEPFAR country teams. The ICAP Nurse Capacity Initiative (INCI) led by ICAP at Columbia University, implements NEPI programs in partner countries.
To learn more about the NEPI program, go to:www.pepfar.gov/initiatives.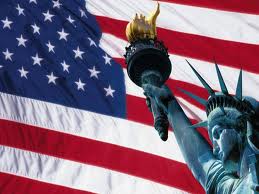 Subscribe to our Youtube Channel: