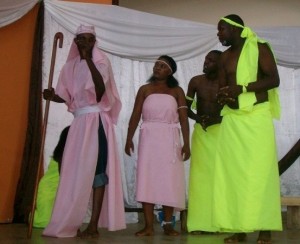 Semo, the controversial play by Thlupego Du Chisiza hit the stage for the first time in Lilongwe last weekend. Lions Theatre's Semo has survived a sordid start and slippery reappearance to tour the northern and central regions of Malawi this week. Today, Semo performs at Chipasula Secondary School in the Capital City, Lilongwe.
Actor Thlupego Chisiza who was arrested for performing a play critical of the government says "nothing can silence a strong and will-hearted man. Nothing can veil the truth and nothing can kill creative work of the genius and nothing can silence me."
After Chipasula this afternoon, Lions Theatre will also perform Semo at Kamuzu College Of Nursing later in the evening from 6 PM. Chisiza also said that after Semo, Lions Theatre will come up with another play called "Go To Hell Mr. President". Even though Malawi has plunged deep in a pool of socio-political woes, fuel, forex, food shortages, electricity and water scarcity, his play is about the problems being faced in Kwacha Kwayera kingdom and NOT Malawi. Among the attendants was musician MP Dr. Cloud.
Subscribe to our Youtube Channel: