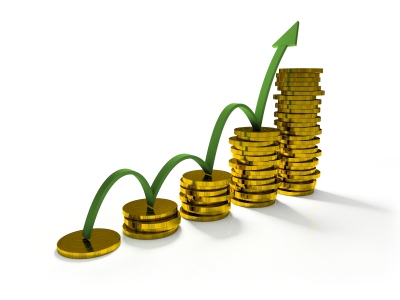 The Malawi Confederation of Chambers of Commerce and Industry (MCCCI) has challenged Capital Hill to provide the private sector with a better business environment which will enable them to produce more for exports and rescue Malawi from the foreign exchange squeeze.
MCCCI chief executive officer Chancellor Kaferapanjira was speaking in Malawi's commercial hub, Blantyre on Saturday when he presented a paper on The Economic Challenges facing Malawi and How to Overcome Them: An Industry Perspective during Consultative Workshop on Economic Diversification and Forex Generation organised by the Ministry of Finance.
Kaferapanjira said the World Bank's Enterprise Survey of 2009 established that 53.4 percent of firms in Malawi use foreign inputs but only 6.4 percent export, compared with 9.7 percent in Sub Saharan Africa and 10.4 percent in low-income countries.
He said this suggests that cumulative foreign direct investment (FDI) in Malawi is of market-seeking type – a remnant of import substitution policies of the 1960s and 70s.
"Thus, it has little impact on foreign exchange generation. Resource seeking FDI is slowly coming in especially in mining sector and may help in foreign exchange generation.
"But what generates foreign exchange is efficiency-seeking FDI. However, this requires a better business environment. Government must, therefore, address the serious obstacles to doing business raised by existing businesses.
"Further, existing investments must be given incentives to export: There is need for reliable and efficient infrastructure facilities to reduce costs, and ensure timely supply of exports," said Kaferapanjira.
He challenged Capital Hill to make access to export incentives clear and easy.
"Synchronise Export Incentives Act provisions with those of the Taxation Act. Calculation of export incentives must be based on gross export proceeds; not net profit; international transport allowance must revert to 25 percent from 12 percent; tax refunds for exporters must be fast-tracked —have a tax clearing account; export financing must also be made available to bridge the savings gap.
"Other experiences show that governments agree export targets with exporters in exchange for massive export incentives. Further, incentives may also be phased to ensure that they do not appear to be forever and reduce incentives from exporters," said Kaferapanjira.
Malawi's Industry and Trade Minister John Bande, who was the guest of honour at the function in the absence of Finance Minister Ken Lipenga, said government is committed to seeing that the country's forex problems come to an end.
"These meetings are a continuing consultative process which includes reviews of what we agree to do to grow our economy and indeed this particular meeting is necessary.
"As government, we are committed to ensuring that we resolve all economic challenges which we encounter as a country that is why we engage the private sector time and again in forums like these," said Bande.
Subscribe to our Youtube Channel: