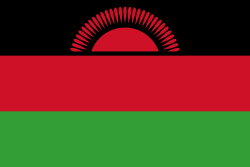 "Something terrible is about to happen to me," read the handwritten note. "Am sorry I never explained anything when I came last time … Am sorry for the pain am about to cause. Have taken my life. Burn me up and give the ashes to Vivian."
Robert Chasowa, a 25-year-old engineering student and political activist in Malawi, killed himself last September. His body was found in a pool of blood at a university campus after he jumped to his death from a five-storey building.
That, at least, was the official version of events. But a postmortem examination suggested Chasowa had been struck on the back of the head with a blunt instrument. He also had four scratches on his back. There were other suspicious circumstances that have convinced many he was killed, and his suicide note – written in capital letters – was faked.
Such conspiracies no longer seem as incredible as they once did in Malawi, a mild and modest country that bills itself "the warm heart of Africa". Last year at least 18 people were killed by police when unprecedented anti-government protests turned violent, some shot in the back as they ran.
Human rights defenders and journalists speak of beatings and persecution. A university lecturer who addressed the Egyptian revolution was arrested, detained and lost his job.
New laws threaten to close newspapers and allow police to search homes without a warrant. In Malawi's small, green and sleepy capital, Lilongwe, menace hangs in the air.
Meanwhile frustrations are boiling over as the economy hits a wall after years of growth. Malawi's dominant export, tobacco, has been weakened by international efforts to cut smoking.
The country has chronic shortages of foreign exchange, medicines and fuel, with drivers forced to abandon their cars overnight in queues at petrol stations. The government is defying calls by the IMF to devalue the national currency, the kwacha.
Sitting in a cafe last week, Chasowa's father, Austin, pointed to an image on his mobile phone. "That is the last day I saw Robert alive," he said. "I look at this picture every day. Robert was a pillar of the family but now the pillar is gone. I don't know who'll be next. Everyone in the home keeps mourning and mourning."
Austin, 55, who lost another son to an unresolved murder five years ago, is adamant that Robert was killed for political reasons. "I've seen the postmortem report," he said. "It is not suicide. The truth is he was killed by politicians. The suicide note was faked – maybe they forced him into it."
Malawi is a sliver of southern Africa with 15.4 million people, nearly three-quarters of whom live on less than $2 (£1.26) a day. Life expectancy is 54.2 years. The country is ranked by the UN as one of the world's 20 least developed, one place better off than Afghanistan; there was no TV until 1999.
It may be doomed to become another little noticed tragedy on the edge of the map of global consciousness.
The president is Bingu wa Mutharika, 77, a former World Bank technocrat who, after coming to power in 2004, dumped his party and formed a new one. Still, Malawi was admired as a beacon of democracy and good governance and, in 2009, Bingu won re-election by a landslide.
But then "he completely changed, became a different person", according to Undule Mwakasungula, executive director of the Centre for Human Rights Rehabilitation (CHRR) and a one-time backer. "Now he's arrogant and wants to fight everybody. He talks about reconciliation but attacks individuals. He's a pretender."
For watchdogs such as the Open Society Initiative of Southern Africa (Osisa), many of the all-too-familiar warning signs are flashing red.
"The president has systematically concentrated almost all power in his own hands and has launched a concerted – and often chilling – campaign to silence any potential critics and to close Malawi's once vibrant democratic space in a blatantly anti-constitutional fashion," it says.
Certainly there are echoes of Zimbabwe, from an economy in freefall to rumours of pro-regime youth militias and a toxic political climate. Bingu is using bellicose rhetoric reminiscent of his friend Robert Mugabe.
He has taken swipes at western donors and the media and attacked civil society activists by name, threatening to "smoke you out". At the opening of parliament this month, he warned of "the machinations by some external forces that are encouraging our detractors to bring about chaos, lawlessness, disobedience so as to foster regime change in our country".
Bingu was possibly referring to "external forces" such as the British high commissioner, Fergus Cochrane-Dyet, who accused him last year of "becoming ever more autocratic and intolerant of criticism" in a leaked diplomatic cable.
Cochrane-Dyet was expelled and is yet to be replaced. The spat was a factor in a decision by Britain, Malawi's biggest bilateral donor at £93m a year, to freeze direct budgetry support, though it continues to provide targeted aid.
Bingu has new friends to turn to, however. Chinese contractors have built Malawi's parliament building, national conference centre, presidential villas, school and university buildings, the five-star Golden Peacock hotel and a 60-mile road, with the national stadium and agriculture technology centre to follow. The president has even taken to wearing Chinese collar suits, flouting parliament's dress code.
When he controversially redesigned the national flag, importing thousands of the new version before anyone could object, the flags were, inevitably, made in China.
In an interview on state TV last week – subtitled Malawi's Success Story – Bingu said: "The Chinese government has given us aid absolutely with no strings attached, just as one friend to another. When you are in trouble is when you see who your real friends are … When the Chinese are telling you they are friends of Africa, you'd better believe it. They are true friends of Africa."
But his growing band of critics fear the suffocation of democracy and human rights. Benedicto Kondowe, executive director of the Civil Society Education Coalition, claims he was attacked at 1am by men with stones and metal bars who smashed his vehicle and hit him on the head, causing a gash. He then spent two months on the run.
Kondowe, 38, said he and other civil society leaders had visited the president to plead their case, but were given short shrift.
"He told us we were stupid and said: 'If this was [Malawi's former leader] Hastings Banda's time, you could not leave this place alive.' We stared at him because we did not think such a statement befitted his office."
He added: "We are slowly becoming a Zimbabwe. It might be worse than Zimbabwe. Recently the police used teargas to chase school children aged six to 12.
"The president is already a dictator. He wants to monopolise. He controls the agenda of the cabinet. He dictates the business of parliament. These are the critical elements of a typical tyrannical regime that we've had in Africa."
Another activist, the Rev MacDonald Sembereka, acting national co-ordinator of the Human Rights Consultative Committee, told how one of his homes was petrol bombed.
"They thought I would be in the house," the 43-year-old said. "One would not rule out that they were trying to kill me. Someone called me anonymously and said: 'We will deal with you.' I know there is no freedom without cost, but the cost of life is scary. My daughter is seven and couldn't sleep for two weeks. She said she heard people talking and was afraid they would torch this house as well. It's been the most shocking thing of my life."
He warned: "I think Malawi is currently at a crossroads when it comes to its reputation for human rights safeguards. There is a high level of intimidation and limiting of freedom and speech."
The government is not taking the criticism lying down. It argues the July protests turned into rioting and looting, and defends the use of live ammunition by the police. It claims there are 550 NGOs in Malawi that lack transparency and, Bingu insists, are funded by "foreign agents".
Eruptions of public disorder remain unpredictable – last month street vendors beat and stripped women for wearing trousers. There is resentment over Bingu's reported extravagance, including $13.3m (£8.5m) spent on a presidential jet and big sums spent on a mansion in his home district and a salary for his wife, Callista.
At the same time, Malawi is suffering chronic shortages of foreign currency and fuel. The latter has seen pregnant women dying after ambulances became stranded. Power cuts are frequent, the courts are shut because of a strike and people are losing their jobs. This tinderbox of frustrations may only require a spark.
"I'm shocked by the anger at the grass roots," said Chris Chisoni of the Catholic Commission for Justice and Peace. "It just needs someone very clever to mobilise them and light a fire that can't be put out."
Bingu is due to step down in 2014. Some suspect he will attempt to extend his term to 2016. Others believe he will hand over to his brother Peter, currently the foreign minister, who recently returned from sabbatical.
Malawi remains a constitutional democracy with a feisty press, still publishing columns, cartoons and editorials calling for the president's resignation. But for how long?
Edge Kanyongolo, a law professor at Malawi University, believes the July protests were a watershed moment for Malawi and all is not yet lost.
"The fundamental structures of democracy are in place and they have shown resistance," he said. "We are not on the verge of collapse. But there has been regression over the past few years. There has been a centralising style of leadership and there is less tolerance.
"The economy has been through a rough patch. These factors have combined to put pressure on democracy. I don't think it's too far fetched that we will turn into another Zimbabwe."
From invasion to independence
1st century AD Indigenous Twa and Fulani tribes invaded by Bantu tribes from the north
1480 Bantu form Maravi confederacy, containing modern Malawi and large parts of Mozambique and Zambia
17th century Portuguese explorers arrive via what is now Mozambique
1850 Scottish explorer David Livingstone opens way for European missionaries and traders
1891 Nyasaland and District Protectorate established. Later named the British Central African Protectorate
1893 European settlers are offered land for coffee plantations at low prices
1915 Rev John Chilembwe kills white estate managers and displays head outside church. He is shot dead by police
1944 Nyasaland African Congress set up
1958 Dr Hastings Kamuzu Banda, 'the black messiah', returns from studying in the US and UK to lead the Nyasaland African Congress (NAC)
1959 NAC banned and Banda arrested
1960-1 Banda freed from prison and holds talks with UK on constitutional reform. Banda's Malawi Congress party wins 94% in elections for a new legislative assembly
1964 Nyasaland declares independence as Malawi
1966 The constitution establishes a one-party state with Banda as president. Rival politicians are detained and opposition driven underground
1993-4 Banda's health worsens. One-party state abolished in referendum.
Banda quits politics. Bakili Muluzi of United Democratic Front elected president
2004 Bingu wa Mutharika wins presidency
2006 GDP growth hits 8.5%.
2008 Malawi pledges allegiance to China after severing diplomatic relations with Taiwan. Several opposition figures and ex-security chiefs arrested over alleged plot to oust Mutharika
2009 Mutharika wins second term in election.
2011 GDP growth estimated to drop to 6.4% after drought hits maize and tobacco crops
Subscribe to our Youtube Channel: