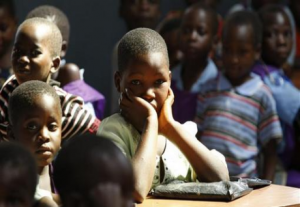 Malawi is facing a $121 million budget shortfall in the current financial year due in part to suspension of an International Monetary Fund loan programme with the impoverished southern African nation, Finance Minister Ken Lipenga said.
Malawi has been by hit a freeze in aid since last year as international donors withheld funds due to concerns about creeping autocracy under President Bingu wa Mutharika, a former World Bank economist.
The collapse in donor funding, which normally accounts for 40 percent of the budget, has put pressure on the kwacha, forcing a 10 percent devaluation last year to 166 to the dollar although it remains well shy of a black market rate of 250.
Lipenga told Reuters the decline in donor funding was turning out to be worse than projected in the June budget, which forecast total taxes and foreign assistance of $1.8 billion.
"It appears there is no end yet in sight to our economic woes," he said. The government was still in talks with development partners such as the IMF and World bank, he added.
The aid freeze has compounded an acute dollar shortage caused by a sharp decline in tobacco sales, Malawi's main source of foreign exchange.
The IMF has a $79 million, 3-year loan programme with Malawi, although it is currently on hold due to disagreements between Lilongwe and Washington over Mutharika's handling of the economy.
Subscribe to our Youtube Channel: