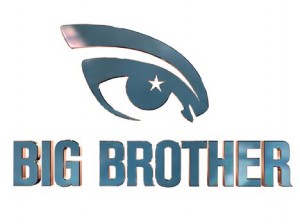 Time is running out for Big Brother Africa (BBA) reality show contestants with the deadline of 27 th february approaching fast and not many people have rendered their forms.
This situation has triggered a worry from Mulitchoice Malawi who have since sounded the alarm saying time is running out.
MultiChoice Malawi Regional Manager (North and Centre) Titania Katenga "It's worrying because time is running out and the deadline is February 27. Actually people need to bring the forms early so that we send them to South Africa before the deadline," she said.
"We are calling on those who took the forms to bring them now and not wait for the deadline because we need to send the forms to South Africa," she said.
Perhaps this years requirement that the entrants must be in pairs is what is holding people back.
The requirements are that
anyone who wants to enter season 7 must partner with another person to enter as a pair!
You and your partner must be citizens from one of the following participating countries: Angola, Botswana, Ghana, Kenya, Liberia, Malawi, Namibia, Nigeria, Sierra Leone, South Africa, Tanzania, Uganda, Zambia and Zimbabwe.
Both partners must come from the same country, must be 21 years or older, must be fluent in English and must have a valid passport.
Entrants must be fun-loving, vocal, creative, original and articulate.Entrants must have the social flexibility to live in close proximity with others and must be tolerant of views and lifestyle choices other than their own.
However the organisers of the series have promised that the double up game will definitely make a dramatic addition to the series and urged people in the participating countries to enter and experience something unique.
The show will introduce new contestants Liberia and Sierra Leone while Ethiopia bows out of the game with Mozambique taking a new role which the organisers say will announce later.
Malawi is yet to win the prize money in the reality show. Last year Felicia Susan Ngoma represented the country from Lilongwe and Tendai Namate AKA DJ Lomwe from Blantyre and this year the prize has risen from US$200,000 to US$300,000.
(Visited 57 times, 1 visits today)