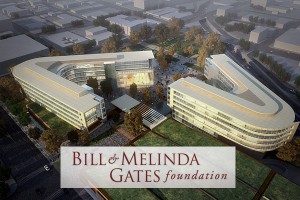 LOCAL seed industries, crop breeding and agro-dealer networks last week received 56 million US dollars (over 88bn/-) from Bill & Melinda Gates Foundation in support of increased production.
According to Alliance for Green Revolution in Africa (AGRA) Communications and Public Relations Director Sylvia Mwichuli, hybrid seed producing companies in Africa will through the Program in Africa's Seed System (PASS get financial boost to increase production.
Tanzania is one of the 14 African countries where AGRA has invested heavily since 2007 to help farmers raise incomes, attain food security and conserve the environment in line with the UN Millennium Development Goals. AGRA has since 2007 been working with NMB Bank and Financial Deepening Trust to provide loans amounting to 10 million US dollars (about 16bn/-) to farmers and agro-dealers to help in the production of hybrid seeds.
Other benefiting countries apart from Tanzania are Ghana, Mozambique and Malawi where AGRA's activities on food security and raising incomes primarily focus "AGRA's PASS works to increase Africa's capacity to produce quality seed of staple food crops–maize, rice, cassava, beans, sorghum, millet and other staples…this initiative seeks to develop seed systems that deliver new crop varieties to smallholder farmers efficiently, equitably and sustainably," Ms Mwichuli said.
She said AGRA is focused on supporting farmers' choices and working within the regulatory environments shaped by Tanzania's government and that of other African nations. The PASS program and our other grants use conventional breeding methods, adapted for generations across Africa, to improve farmers' livelihoods, the AGRA Director noted.
The focus of AGRA's private sector work is to promote small- and mediumsized African businesses that benefit the interest of African farmers. AGRA works with partners if there is a clear benefit to smallholder farmers. "In Africa, farmers have largely not benefited from improved seeds due to lack of localized crop breeding and efficient, dependable seed delivery system…crop yields in most of Africa have remained one-third of those produced by farmers in other developing regions of the worlds," said Dr. Joe DeVries, PASS Program Director.
"Good seed is not just the driving force behind good harvests and eliminating poverty and hunger, it's the foundation for rapid economic growth." By 2017, PASS will add 40 new private, independent seed companies to the 60 already established under the first phase of the program. The program's aim is to achieve yearly production of 200,000 metric tons of improved seed for food crops such as maize, cassava, and legumes to support 10 million smallholder farmers.
Subscribe to our Youtube Channel: