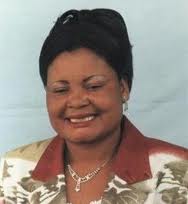 Malawi Minister of Information, Patricia Kaliati has lashed at The Sunday Times over a cabinet assessment report done and published by the newspaper in its 26 February 2012 issue.
Launched in 2004, the newspaper is the first-ever Sunday newspaper in Malawi and its annual cabinet assessment reports are widely anticipated by many people.
Kaliati, who scored a low 2 out of 10 herself, trashed the report and went further to describe The Sunday Times as an "unsuccessful" newspaper. A score of "2" on the newspaper's score-sheet means "give it up". The Sunday Times said it had not "even bothered to talk about the nauseating propaganda, mayhem and confusion at MBC Radio, TVM or MBC-TV or whatever it is that it's called," giving the impression that had this happened, perhaps the minister would have scored even less.
"Instead of putting a positive spin on the image of the regime," the newspaper said, "Kaliati is all over the place picking fights with donors, the media, the opposition, civil society organisations and anyone who holds dissenting views about the current regime, sometimes using the most uncouth of languages."
Mouthing her defence, the minister told Biz Community, an online news site: "If they think I am editor at The Sunday Times let them fire me, but I cannot resign because a certain unsuccessful newspaper says so."
Idriss Ali Nassah, the newspaper's Editor told the Media Institute of Southern Africa (MISA) Regional Secretariat that he was not bothered by the minister's remarks. "One must not read too much into the minister's dismissal of the newspaper as 'unsuccessful' simply because the assessment has been unflattering. Three years ago, when this government was delivering services, respecting the rule of law, was opening up democratic space and had the goodwill of everyone, our assessment reflected that reality and the same minister hailed The Sunday Times as a shining example of good, incisive, analytical journalism."
MISA supports innovation and enhancement of media products for improved quality and service to designated audiences. While the government of Malawi is not obliged to accept The Sunday Times cabinet report, we strongly urge it to soberly reflect on the report's contents and consider the recommendations being made, especially to the ministry of Information. We are concerned about minister Kaliati's tone when addressing journalists from privately-owned media and also the dismissive attitude towards media interventions meant to promote democracy and good governance such as those undertaken by The Sunday Times.
Subscribe to our Youtube Channel: