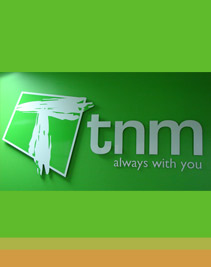 Telecoms services provider TNM Limited says the prevailing macro-economic environment will continue to give the company operational obstacles to sustain its business performance.
This is contained in TNM's published results for the year ended December 31, 2011 signed by Chairman Mathews Chikaonda and his vice Hiteshi Anadkat.
"Major delays in investment in the network, due to limited access to foreign exchange, may result in strain on the network and impact on quality.
"The encouraging trend in the demand for data is projected to further increase, but service quality may be limited by the lack of quality international connectivity for Malawi as a country," TNM says.
The company, which is listed on the Malawi Stock Exchange, says it remains committed to being an agent for economic growth of the country and deliver quality service to customers.
TNM's statement of comprehensive income shows that profit for the year under review is K1.3 billion up from K1.1 billion recorded in 2010.
The company's total assets are at K16.9 billion against total liabilities of K8.7 billion.
TNM says it recorded several achievements in 2011, the major one being increasing its market share to 42 percent from 37 percent, launch of its Blackberry service, significant increase in use of 'Mtolo' prepaid bundles and general improvement in network quality.
The company further says it registered a 24 percent increase in service revenue to K12.2 billion from K9.8 billion with 14 tambala earnings per share.
TNM says it has proposed total dividends of K702.8 million or 7 tambala per share for the period ended December 31, 2011 representing a 52 percent of the net profit for the year.
The statement says directors proposed a final dividend of 3 tambala per share out of the company's profits which would be declared at TNM's forthcoming annual general meeting.
As of Wednesday this week TNM shares were trading at K1.71 each at the MSE.
Subscribe to our Youtube Channel: