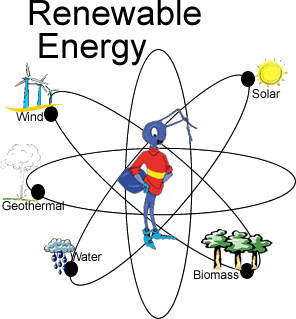 From solar-powered lights to televisions that can withstand power blackouts, electronics mega-firms are wooing African consumers with products that target local, often challenging, environments.
Samsung Electronics, the world's largest maker of flat panels, memory chips and flat-screen televisions, aims to grow its business on the continent to $10bn by 2015 in a five-fold increase from last year.
"This year we aim to get around three billion" dollars, said Park Kwang Kee, the company's Africa president and chief executive.
"Our base is still not as big as other continents so… our growth rate is higher than the other continents. Other than South Africa, we have shown more than 100 percent for the last two years."
The International Monetary Fund predicts Sub-Saharan Africa's economy will grow by 5.5% this year, outpacing all regions apart from developing Asian markets, with some countries like Angola set for double-digit growth.
Massive poverty
The continent's population mix – from massive poverty to a booming, brand-savvy middle class – offers varied opportunities despite constraints such as a lack of water and electricity, which also force an eco-friendly shift.
"Africa is seen as increasingly important with higher economic growth rates than Europe or the US and with a fast-growing middle class," said Nick Kelso, spokesperson for Philips Lighting Africa.
"It is also important to realise that Africa is not one entity. Peoples and cultures differ widely and this all needs to be taken into account when designing new product solutions."
Samsung has a dedicated "Built for Africa" range with the world's first solar-powered netbook, televisions with power surge protection, and this year will launch an entry-level Galaxy smartphone. The company showed off the products at a show in Cape Town this weekend.
After opening its Africa headquarters in 2010, the company visited 43 countries to see the local environments in which devices are used and found durability, efficiency and reliability are key.
"We found that the products we were selling to the advanced market don't work as much as we'd expect here in Africa and also the people in the different countries and different continents require different attributes," Park told AFP.
Research
"For example, for TV, in the field test we found that the failure rate is almost four times higher than in advanced markets, in Africa because of the power fluctuation."
Research is key to entering the African market, said Roelf Mulder, managing director of South African design firm XYZ Design.
"Big multi-national corporations are looking at Africa, saying how do we need to design for Africa? The first step here is to do research," he said.
"They all want to increase their market share. What is the method for doing that? It's going to be embedded in research."
With more than half of Africa's population without electricity, Philips sees the need for renewable energy solutions and has designed solar-powered home and flood lights.
"When transforming these insights into actual product solutions, we work with partners on the ground who test and feedback. This is essential. You cannot do this from outside Africa," said Kelso.
The push for Africa comes amid a surging middle class estimated by the African Development Bank at 313 million people, just over a third of the continent's population, who hover between the extremes of desperate poverty and wild wealth.
Four years ago, just 100 000 Africans had a net worth equal to 60% of Africa's GDP. "We believe it's the right time to start to invest in the Africa market given its population," said Samsung's Park.
"Seventy percent of the African people, they are under 30 years old which means they are our future customers."
Subscribe to our Youtube Channel: