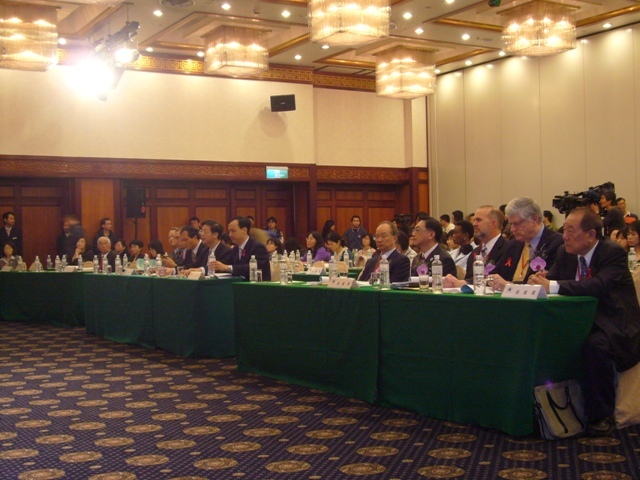 The 13th World Congress on Public Health will be held in Ethiopian capital, Addis Ababa, from April 23-27, the Ethiopian Public Health Association (EPHA) disclosed.
The congress which will be held under the theme "Moving towards Global Health Equity: Opportunities and threats" is expected to bring together some 3,000 public health researchers, experts, academics, scientists, educators, programmers, policy makers and student representatives from around the globe.
The Ethiopian Public Health Association (EPHA) on Friday gave training for local and international journalists to increase their understanding on the event.
The half day workshop gave guidance on how best the media can communicate to the public on health issues.
This is the first time for the conference to be held in Africa since 1997 when Tanzania hosted continent's first public health international congress.
According to organisers, health related Millennium Development Goals (MDGs) will be one of the top issues to be discussed as 2012 – the year by which they were supposed to achieved – is fast approaching.
Other key issues for discussion will be: global health equity, armed conflict and health impacts, maternal and child health, achieving MDGs and sustaining them, strengthening capacity building for public health, pandemic and disaster preparedness lessons learned and challenges ahead.
The Millennium Development Goals (MDGs) are eight international development goals agreed by all UN member states to be attained by target year 2015. The goals include eradicating extreme poverty and hunger, achieving universal primary education, reducing child mortality rates, improving maternal health, combating HIV/AIDS, malaria, and other diseases.
Collective intensive efforts and increased equitable and sustainable access to health services for poor and marginalised populations is needed to realize the Millennium goals on health.
The Congress is believed to serve as an international forum for the exchange of knowledge and experiences on key public health issues and is expected to reveal Africa's major public health challenges within the global public health community; and contribute towards protecting and promoting public health at global, continental, and national levels.
Subscribe to our Youtube Channel: