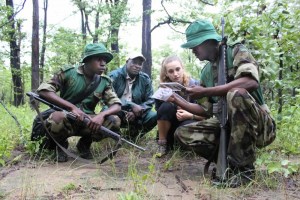 Wilderness Safaris Malawi, in conjunction with Malawi's Department of National Parks and Wildlife and the International Fund for Animal Welfare, has launched the Rhino Tracking Experience.
Guests of Mvuu Camp and Mvuu Lodge in Liwonde National Park are taken on a three-hour guided walk into rhino territory, conducted by armed Rhino Protection Team scouts – who have been assigned to protect the Black rhino in Liwonde – and Wilderness Safaris guides.
In this way, guests have the unique opportunity of tracking Black rhino and seeing them on foot while also getting involved in the practicalities of monitoring.
The experience is limited to two guests of 18 years and above, and 90% of the activity fee will be allocated to the rhino conservation programme.
Wilderness Safaris Malawi Managing Director, Chris Badger, said: "The continued threat of poaching remains very real and this new activity will raise funds and awareness, which we hope will contribute to the long-term survival and sustainability of Malawi's Black rhino population."
Subscribe to our Youtube Channel: