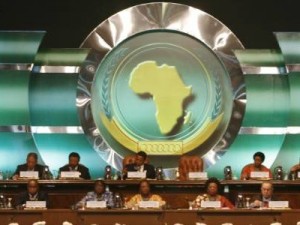 Malawi's new leader Joyce Banda, who opposed playing host to the African Union summit as her impoverished country could not afford it, has now agreed to do so, authorities said Wednesday.
"The government is glad to announce that President Joyce Banda has approved plans to host the African Union summit after thoroughly consulting some heads of state and governments who have pledged financial and material support towards the summit," the Ministry of Information said in a statement.
The idea to host the summit was mooted by late President Bingu wa Mutharika, a former AU chairman, who died on April 5 from a heart attack.
Banda, then vice president, had led criticisms against Mutharika over the decision.
The southern African state has just half of the 4,000 beds needed to host such a large summit.
"Prevailing economic situation" had forced Banda to oppose the move then, said the ministry.
But the government now believes that Malawi, which faces chronic shortages of foreign exchange and fuel, can "benefit from hosting the summit".
Banda was sworn in as Africa's only second woman leader in modern times on April 7.
Subscribe to our Youtube Channel: