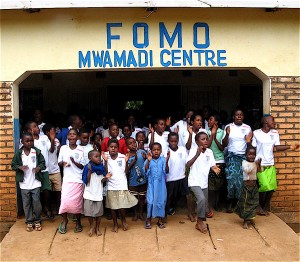 A humanitarian campaigner who helps thousands of orphans in Malawi claims the country's new president will mean she can travel to Africa without fear of arrest.
Mary Woodworth, 47, of Walmer Bridge, near Preston, has battled to provide accommodation, education and support for 5,000 orphans through charity Friends of Mulanje Orphans in her native Malawi.
Over recent years, Mary claims to have been continually thwarted in her work which culminated in her being arrested and jailed in July 2010, accused of various offences.
But after president Bingu wa Mutharika's recent death, Joyce Banda was sworn in as his successor to become the southeast African country's first woman leader.
Mary said: "This changes things a lot, it is just wonderful.
"People feel they have been rescued, he was oppressing them and, instead of crying, it is a relief.
"He did not listen to anybody, he just wanted to argue and quarrel with everybody.
"He just wanted Malawi for himself and not for the people."
Mary's troubles came to a head in 2010 when a businessman linked to the former president occupied land she owned which was used to grow vegetables for the orphanage.
Mary won a court battle to have the land reinstated to her but she was arrested after returning to the land and thrown in jail, accused of a string of offences.
The case against her collapsed and she fled the country amid fears mobsters would attempt to kidnap her.
But Mary is confident the future is bright for her charity and the country as a whole.
She said: "At the moment in Malawi it is just crisis. They are queuing for sugar and it is produced in Malawi.
"It will be much better now. Joyce Banda . . runs a charity and gives money to the poor."
Subscribe to our Youtube Channel: