Malawi has been through a whirlwind of change in just a few weeks.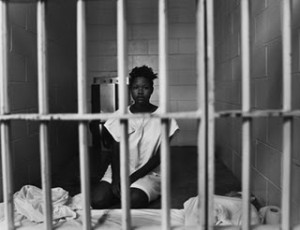 President Bingu wa Mutharika died on April 6. Mutharika's vice president, Joyce Banda, has taken his place as president, but not without opposition. A handful of inner-circle Mutharika supporters attempted what's being called a "constitutional coup" by trying to put Mutharika's younger brother in office instead.
The constitution clearly states, however, that the vice president is to take over in the case of the president's death. As a result, Malawi is now living under the rule of its first-ever female president. In fact, Banda is only the second female president in all of Africa's modern history.
This significant change comes amid an extremely volatile time for Malawi's economy. In the last several months, Malawians have rioted over high food prices, fuel costs have shot up to unprecedented numbers, and the scarcity of foreign currency has had severe implications on business owners.
The combination changes have thrown the country into chaos, says Dr. David Schuringa with Crossroad Bible Institute. And it is into this chaos that CBI has just purposely stepped.
CBI has just announced the introduction of two new satellite campuses for prison ministry in Malawi. This is the first time that CBI has ever hosted two campuses in one nation, and Schuringa says it's no coincidence.
"When a country is unstable, and when a country is going through what Malawi does, the last people that individuals think about are prisoners," says Schuringa.
Malawian prisons are already underfunded and are overcrowded by as much as 20%, Schuringa adds. The current economic situation is not helping, and Malawian churches have asked CBI to step in.
The two satellite campuses will allow significant ministry to take place in a desperate Malawi. One campus is in the north, and one is in the south so that CBI Bible lessons will be able to get to inmates with greater ease in an area where mail services are unreliable.
Schuringa says the local church in Malawi, despite the economic downturn, has still been able to support many prisoners with basic needs.
"Barring a catastrophe, the church can handle those basic needs," says Schuringa, "but they need help with the discipleship materials." Thus, CBI is providing discipleship materials as well as CBI instructors to teach and correct Bible lessons.
CBI could never have known it would open these satellite campuses directly after the death of the president, but Schuringa believes the circumstances will only open more doors for the Gospel. "When a country's in chaos like this, they are in greater need than ever for the truth of God's word and love of God's people."
Prayers are needed nonetheless as CBI steps into the mess. A change of government hands could mean repercussions for CBI.
"Any time you have a change of administration, especially in a developing country, things can change very rapidly. Maybe we'll have to reapply for the permission to go into prisons. Maybe they'll change that whole structure," notes Schuringa.
Pray that this will not be the case, but that CBI will be able to continue on with this new ministry in a nation desperate for God's Word, and with a segment of society that has long been forgotten.
(Visited 31 times, 1 visits today)