A Sandton-based Malawian businessman has announced his bid to campaign for his country's 2014 presidential elections following the death of President Bingu wa Mutharika earlier this month.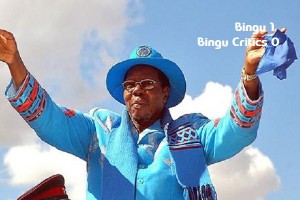 Lawrence Sichinga, 50, who has been in exile in South Africa since the early 1980s, recently registered a new political party, the African Nyasaland Party , and has already launched his campaign to become the country's next president.
Mutharika, 78, died earlier this month after being flown to South Africa in a coma following a heart attack. Mutharika was laid to rest at his farm in the Thyolo District in Malawi yesterday at a funeral attended by heads of state from across the continent.
Malawi's vice-president, Joyce Banda, is likely to complete Mutharika's term up to 2014, but Sichinga said he had started campaigning for the elections.
Before leaving for the funeral, Sichinga said he had decided to campaign after approaches from labour movements, NGOs, traditional leaders and church organisations in Malawi.
He believed his party had a chance to win the elections, having been told his countrymen were hungry for new leaders. "The people say they are tired of recycled career politicians," he said.
Sichinga said he would urge Malawian nationals in foreign countries – including the estimated one million Malawians in South Africa, between 200000 and 400000 in the UK, and others spread across Mozambique, Tanzania and Zambia – to vote for his party and to return to their country to offer it crucial skills.
Subscribe to our Youtube Channel: