Britain is resuming full diplomatic ties with Malawi, a year after the southern African nation expelled the British ambassador for criticizing the president, Foreign Secretary William Hague said on Tuesday.
Former envoy Fergus Cochrane-Dyet was booted from Malawi when a diplomatic cable released by the WikiLeaks website showed that he had criticized then-president Bingu wa Mutharika, and Malawi responded in kind.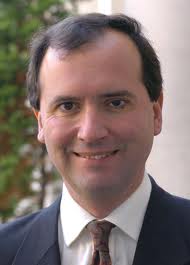 Hague told lawmakers that following Mutharika's death from a heart attack on April 7, new president Joyce Banda was prioritizing the restoration of relations with Malawi's former colonial power.
"I have now decided that the time is right to appoint a new high commissioner to Malawi. The Prime Minister has written to the president to convey this decision to her," Hague said.
Britain describes its ambassadors to former colonies as high commissioners.
"In her inauguration speech President Banda emphasised the need to focus immediately on mourning President Mutharika, and for healing and reconciliation," Hague told parliament.
Hague said the new ambassador, once appointed, would "monitor developments in Malawi closely".
The cable released by WikiLeaks showed Cochrane-Dyet accusing Mutharika of "becoming ever more autocratic and intolerant of criticism".
Malawi expelled the ambassador in April last year and London retaliated by ejecting Malawi's envoy from Britain.
London then suspended budgetary aid to Malawi because of its failure to tackle Britain's "serious concerns over economic management, governance and human rights".
Malawi had said in October that Cochrane-Dyet would be allowed to return, but a spokesperson for Britain's Foreign Office said he had now been posted to Afghanistan.
Subscribe to our Youtube Channel: