The third edition of Fair Play anti-corruption music video competition was launched on Tuesday opening up the floor for artists in the world to compose songs, produce music videos and stand a chance of performing in Brazil.
Music Crossroads Malawi Director Gayighayi Mfune said this was a chance for Malawian artists to embrace an international stage but also build their confidence on composition.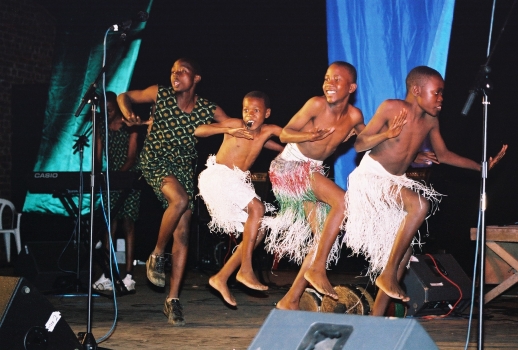 "Malawi needs to be represented. Artists need to know about this opportunity and not miss it. Music Crossroads is the official partner in Malawi but the call is open to anyone or group," said Mfune.
He said they would be glad to give guidance to any group that is interested.
According to Kate Declerck of Fair Play Anti-Corruption Youth Voices, artists are invited to submit their anti-corruption videos to the Fair Play website www.anticorruptionmusic.org until 24 July 2012.
Fair Play is a global music video competition for original songs by any solo artist, band or group whose members are between the ages of 18-35 on the date of entry and the songs should be on the theme of anti-corruption.
Kate said the three winning bands will win a trip to Brazil to participate in the 3rd GYAC Voices Against Corruption Forum and perform live in Brasilia at the 15th International Anti-Corruption Conference.
She said so far since they opened, they have received three entries – from India, Colombia and Croatia.
Asked how they will monitor the music videos taking into consideration that those from poor countries can have poor quality due to resources, Kate said:
"We understand that it is challenging for independent artists to produce videos from their own means, and for this reason the production quality is by far not the most important evaluation criteria considered by the Fair Play jury."
She said the jury will be considering the videos on the basis of musical quality, anti-corruption message, campaign relevance and adaptability to live performance."
Kate said that over 150 videos were submitted in the first two editions, by artists from more than 50 countries and that two bands from Malawi have so far participated in competition, one of which is Lilongwe based Mafilika.
Mafilika was the winner in the first edition in 2010. The group which is a product of Music Crossroads, as a winning band went to Brussels, Belgium to participate in the 1st Global Youth Anti-Corruption Forum and performed in two Fair Play concerts.
The group led by singer Ernest Ikwanga, has also been performing in different platforms in the country including the Lake of Stars Festival in Mangochi.
Through the first two editions, Fair Play has contributed to the global fight against corruption by engaging artists from over 50 countries as ambassadors for the anti-corruption movement, presenting Fair Play Live and Direct concerts in Brussels (2010) and Nairobi (2011).
One of the members of the jury this year is Zimbabwe's Comrade Fotso who visited Malawi during the Blantyre Arts Festival in 2010.
Subscribe to our Youtube Channel: