Real Madrid manager Jose Mourinho is set to sign a new deal with Real Madrid worth an astounding 10 million pounds a year after tax, snubbing former boss Roman Abramovich's attempts to bring back the former Chelsea manager to Stamford Bridge.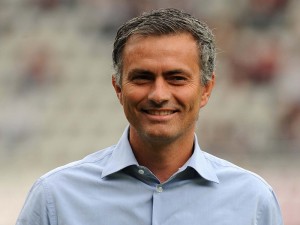 Real Madrid's president Florentino Perez has offered a new 190,000 pounds-a-week three-year contract to keep Mourinho until 2015, and Mourinho is expected to sign it any time soon.
"We are very, very close to clinching an agreement. Talks have gone extremely well and Jose now has the new contract and we are just waiting for him to sign," The Sun quoted a top Santiago Bernabeu source, as saying.
The deal is seen as a reward for Mourinho's success this term, winning the Spanish La Liga ahead of Barcelona with two games to spare.
Real's loss to Bayern Munich in the Champions League semi finals is believed to be the main reason behind him delaying a Premier League return, as he wants to be the manager to win their first European Cup since 2002.
(Visited 46 times, 1 visits today)