Season seven of Africa's biggest reality show, Big Brother Africa, according to organizers, M-Net, is set and ready to roll come Sunday, May 6.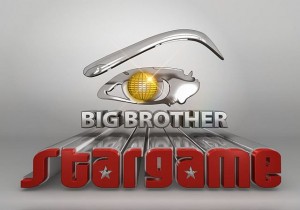 This year's show, dubbed Big Brother StarGame, is set to be the biggest yet as contestants will be hoping to grab a mouthwatering grand prize of US$300,000 after 91 days of competition.
Malawi has so far failed to grab the ultimate prize in the previous seasons. Last year, Tendai Namate aka Deejay Lomwe, FM 101 and club DJ, and Felicia Ngoma  represented Malawi at the Amplified edition of the show with Lomwe being the second best performing Malawi housemate till date, the first being Hazel Warren.
This year, it has not been yet confirmed as to who  will be representing Malawi at the Big Brother StarGame.
With 53 cameras and 120 microphones capturing and transmitting live 24/7 from the plush Big Brother house, this year's show, organizers say, will provide more entertainment, romance, action, suspense and drama which the series is famous for.
IK Osakioduwa, known to the show as IK, will be making a fourth appearance on the Big Brother stage as the show's presenter. The famous Nigerian personality took up the role to host the show in 2009.
Sensational American music star J.Cole is set to grace the Big Brother StarGame launch come Sunday and is expected to perform three hit songs, Can't Get Enough, Nobody's Perfect and Work Out.
(Visited 60 times, 1 visits today)