It was a night for Zodiak Broadcasting Station and its journalists. They won and swept almost every award on the shelf.
The station was voted the best electronic media house of the year for six consecutive years now while its reporters scooped 12 of the 16 categories.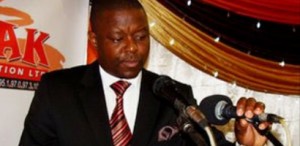 Pilirani Phiri got a hat –trick of awards – on stories about the consequences of the expulsion of the British High Commissioner and another one on the collapsed economy forcing people to queue for almost everything.
The third award, Talk Show Host of the Year, was for his Tiuzeni Zoona programs, hard talk interviews that appeal to millions of listeners.
Teresa Ndanga and Winston Mwale won two each while Priscilla Malamula, Steve Zimba, Noel Mkubwi and Stonald Kuphunda got one each.
Zodiak Managing Director Gospel Kazako, present at the awards, said he was humbled that for six years now Zodiak remains the best.
"We owe this to Malawians out there who believe in what we do. We will not falter and they should expect the best from us. And we dedicate the award to our listeners," said Kazako..
In the Print category, Blantyre Newspapers Limited was voted the best Print media of the year with its journalists scooping the majority of individual awards.
Teresa Chapulapula of BNL won the overall winner award with her story on the dubious sale of Malawi Housing Houses at a song.
The Nation Newspaper saw its Managing Director Mbumba Atchutan winning the all time achiever award while news analysts Kondwani Munthali and Emmanuel Muamba also won awards.
Subscribe to our Youtube Channel: