Following a meeting President Joyce Banda had with businessmen of Asian origin a few weeks ago, local business persons are getting organised to meet her and share their ideas on how the country's economy can be developed through promotion of local entrepreneurship.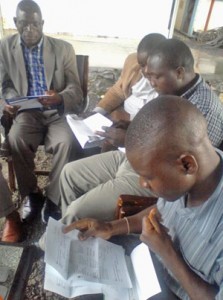 Ibam President Mike Mlombwa revealed in an interview on Wednesday that the grouping would soon seek an audience with President Banda.
"We applaud our friends in the Asian community for being so organised and acting fast. We are still getting organised on our part. Things have moved so fast over the past weeks but we should be ready for the meeting in the next few days," said Mlombwa.
He said as Ibam, they want to sell their agenda of empowering local businessmen to the president so that Malawians should take charge in the development of their own country.
"Our philosophy remains that Malawi can only be developed by Malawians. Government should therefore have deliberate policies to support the development of local business and entrepreneurship in the country," said Mlombwa.
He, however, dissociated Ibam from and condemned the incidence of chasing and destroying business premises belonging to foreigner like it happened in Mponela, Dowa, a few weeks ago, saying Ibam believes in the civilised way of addressing foreigners' dominance of business locally rather than violence.
"We categorically condemn the actions which happened in Mponela and we applaud government through the Malawi Police for taking action against those involved in the criminal actions," said Mlombwa.
He commended the president for showing an interest in the development of the private sector through her efforts to address economic problems in the country and by sparing time to meet business people such as the Asians grouping.
"The fuel situation has improved and the devaluation of the kwacha is one of the right steps that will help in addressing the shortages of forex in the country. I think we are moving in the right direction," observed Mlombwa.
He, however, appealed to business people in the country not to take advantage of the devaluation and increase prices of goods and services anyhow, saying last Monday's devaluation was just a formalisation of the fall in the value of the currency which had already taken place on the market.
"I am a businessman myself and I know that the kwacha has been selling at high rates on the informal market. Most of the goods on the market today were imported at exchange rates as high as K300, so we shouldn't really see a big shift in pricing following the devaluation," said Mlombwa.
(Visited 19 times, 1 visits today)