The Chinese government is expected to hand over a 90 million US Dollar five star hotel and Bingu Inter-conference centre project to Malawi government after completion.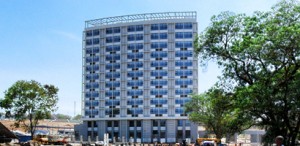 This was disclosed during the tour of the Vice President Honorable Khumbo Kachali and some cabinet ministers to the project which includes fourteen presidential villas.
The conference center has a capacity to acommodate 1,500 people while the presidential hotel has ten VIP rooms and 120 standard rooms.
Speaking to journalists after touring Honorable Kachali said government is impressed with the work.
But what will be the use of the falicity after the African Union summit scheduled to take place in the country this June.
(Visited 22 times, 1 visits today)