The Malawi Congress of Trade Unions-MCTU is expected to engage in talks with government and Employers Association of Malawi-ECAM following the devaluation of the Malawi Kwacha.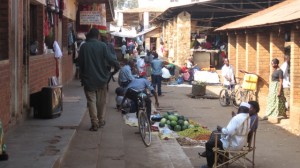 MCTU- President Mr Luther Mambala disclosed this in an interview in Blantyre. Mr Mambala was reacting to reports that some employers in the country have expressed concern over the devaluation of the Kwacha which has put them under pressure to increase their empleyees Salaries dispite the companies facing financial crisis due to the devaluation.
The MCTU- President told FM 101 Power that following government's announcement on the devaluation , the only solution is for employers to raise Salaries for their employees to the same percentage due to match the rising cost of Living.
He said the Union will be forced to hold the tripatite meeting, with the Employers Association of Malawi and government should the employers fail to review wages of their workers.
Subscribe to our Youtube Channel: