Twenty-six presidential aides to Malawi's former leader the late Bingu wa Mutharika, including press secretary Hetherwick Ntaba and State House press officer Albert Mungomo have been fired.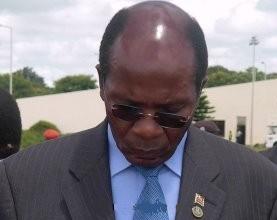 Letters of termination were delivered on Monday to the affected people, most of whom were in Lilongwe.
"It is a tsunami my brother. Most knew were going, but some were clinging to hope. The figure is 26 as of now," said a source close to one of the fired.
Ntaba on Monday confirmed receiving a letter of termination of his contract, but said he was thankful to have been given the privilege to serve Mutharika.
"These are normal and expected things. I think it does not matter to dwell much on them as they were expected. To me, it was a privilege to serve the president and country," said Ntaba.
He said he received his letter on Monday, but could not say who was on the list of those dismissed.
Ntaba was the face of the propaganda machine for Mutharika's DPP regime, and many will welcome his firing.
Sources indicated that director general of State Residences Edward Sawerengera, Ntaba, Mungomo, adviser on religious affairs Billy Gama, adviser on Women Affairs Margaret Chiponda and adviser on Civil Society Bessie Chirambo have all received letters of termination of contracts.
President Joyce Banda's spokesperson Ruth Govati and Chief Secretary Bright Msaka were not available for a comment. Minister of Information Moses Kunkuyu was at the airport to welcome the President and said he needed more time to check with responsible authorities.
President Joyce Banda returned from Mozambique on Monday and is scheduled to address a press conference on Wednesday.
Subscribe to our Youtube Channel: