A public poll in Swaziland showed that 43% of the population disapproved of Africa's last absolute monarch, King Mswati's III, earning a sharp rebuke from the government on Monday.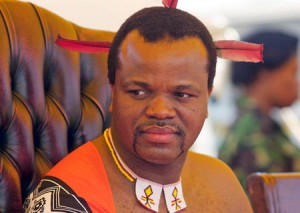 The poll by the US-based Gallup ranked Mswati among Africa's least popular leaders.
"Confidence in institutions is strongly associated with approval of the chief executive's performance," said Gallup in the survey.
But the government rejected the results of the poll which covered leaders of 34 sub-Saharan nations.
"It is like me coming to you and saying seven of your girlfriends say they no longer love you," said Percy Simelane, the government spokesperson.
"What assurance do you have that I am not telling you all this because I want your girlfriends for myself," he added.
The Swaziland Diaspora Platform, a human rights group based in South Africa, welcomed the findings, saying they proved that the monarchy was not as loved as it would like the world to believe.
"This vindicates our own observation, together with our local counterparts, that the monarchy is not such a darling to everyone as it would like everyone to believe, hence the need for democracy and respect for human rights," spokesperson Ntombenhle Khathwane said.
The impoverished kingdom of Swaziland is facing an economic meltdown, with pro-democracy and labour unions blaming the crisis on Mswati's failure to manage the economy.
The king, who has 13 wives, is accused of using state funds to support his lavish lifestyle.
Other leaders who scored low approval rates were President Jose Eduardo dos Santos of Angola, the late Bingy wa Mutharikla of Malawi, and Prime Minister Pakalitha Mosisili of Lesotho.
Subscribe to our Youtube Channel: