Prolonged beer drinking time in Muhiyo group village community in Mulanje District has provided fertile environment for rapists, forcing community members to enact laws restricting beer drinking.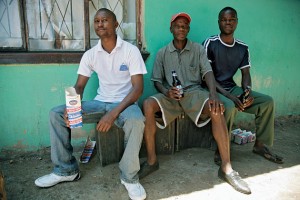 Revelers could still hang at the drinking joints for up to midnight while hatching plans to rape women and girls. A primary school teacher's wife was recently raped on her way to draw water, a situation that triggered community discussion to find a lasting solution on the matter. The issue was reported to police who have since launched a man hunt for the rapists, who are still on the run.
Several rape attempts have been reported, increasing fear among girls and women who use routes linking several drinking places in the area.
One woman bemoaned the increase of men who could afford to drink beer the whole day in the area at the expense of household and community development. She said that some men were reflecting bad manners to the young boys who are desperately in need of role models.
A community dialogue session involving community based groups (CBGs) supported by ADRA Malawi through the Action for Social Change Program were organized by community volunteers to discuss the issue and resolved that beer binges should close business at 15:00 pm, and those acting in defiance would pay a hefty fine. CBGs are now collaborating with community police forums to reduce incidences of crime.
The groups also agreed to conduct a series focus groups discussions with men to curb the issue of excessive beer drinking in the area.
The Action for Social Change Program is being supported by ADRA Denmark to bring about individual and society change in Mulanje, Machinga, Lilongwe and Mzuzu districts.
Subscribe to our Youtube Channel: