The U.K. Department for International Development is reviving its budget support to the Malawian government after rerouting aid to nongovernmental organizations last year.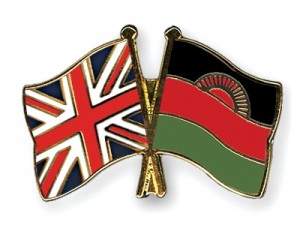 Ten million pounds ($16 million) will go to the country's health system, according to a press release published Saturday (May 12). This is part of the 110 million pounds DfID previously agreed to provide in support of Malawi's Health Sector Strategic Plan, which runs 2011 to 2016.
The money will be used to purchase drugs for malaria and tuberculosis, and training equipment for health workers. It will also be used to feed children suffering from malnutrition and support the activities of the Christian Health Association of Malawi.
In addition, the agency has announced 20 million pounds to help stabilize the country's economy. Further, the governor of the Bank of England has agreed to send an economic official to provide technical assistance and help the government deal with the effects of the devaluation of the country's currency, kwacha.
The turnaround follows leadership changes in Malawi. DfID froze its budget support to the government last year over human rights and governance issues. Joyce Banda pledged to work and win back donor funding when she assumed the presidency in April.
Secretary of State for International Development Andrew Mitchell and Diana Noble, the new head of the United Kingdom's development finance institution CDC, will visit Malawi end of May to discuss further support and investment opportunities.
Subscribe to our Youtube Channel: