Norway has assured Malawi of national budget support for the next three years on condition that Malawi continues observing good governance and respect for human rights.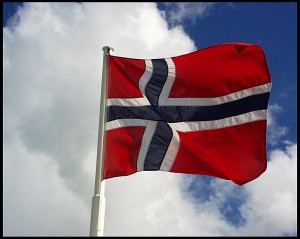 Norwegian Ambassador to Malawi Mr. Asbjorn Eidhammer disclosed this in Lilongwe Wednesday during a grant signing ceremony between the two countries.
"Norway is committed to providing (Norwegian Kroner) NOK65 million for this year and NOK100 million in the next two years," said Eidhammer whose country massively financed the 2011/2012 Farm Input Subsidy Program.
The Norwegian envoy also said the provision of the budgetary support (roughly US$30 million) will depend on how Malawi cooperates with the International Monetary Fund (IMF).
Finance Minister Ken Lipenga assured that Malawi is more than ready to abide by the requirements of both the Norwegian government and other developmental partners that had suspended budgetary support during the repressive Mutharika regime.
There has been lots of goodwill and pledges of support from Malawi's key donors after the change of government in April. The previous Mutharika regime was notorious for abusing human rights and poor political and economic governance that led key donors to suspend support.
Meanwhile, the Norwegian government has also provided a grant of over K1 billion for the implementation of the Nyika Transfrontier Conservation Area project in the northern region. The project aims to assist in establishing more effective management of biodiversity in the area.
(Visited 32 times, 2 visits today)