Malawi's new president Joyce Banda says official investigators will look into Mutharika's death in office and alleged attempts to keep her from taking his place.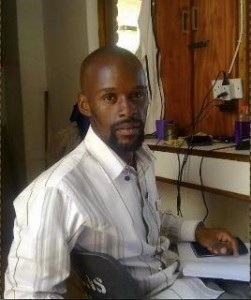 In her first state of the nation address Friday, President Joyce Banda said she was appointing a commission of inquiry to look into when and how Bingu wa Mutharika died, what medical attention he received, and the "activities of various individuals during and in managing the transition."
The commission of inquiry on the death of polytechnic student Robert Chasowa has started hearing evidence on circumstances that led to the death of the student activist on September 24, 2011.
Chairperson for the commission Justice Andrew Nyirenda has since appealed to people with information on the death of Chasowa to come forward to the commission.
"We call upon all people having information on the circumstances surrounding death of Robert Chasowa to come and share with us," said Nyirenda in a statement.
Chasowa was found brutally killed on September 24 at polytechnic campus but the police moved in quickly to say he had committed suicide by jumping from a five story building.
But soon after assuming power, President Joyce Banda instituted a commission of inquiry to probe the death.
"I want you to move with speed on this case…I always think of Roberts' mother, how does she feel to lose a son like that," lamented President Banda.
The six member commission will be through with the task on June 29.
After Mutharika died April 5, the government took two days to confirm his death and allow Banda, his vice president, to step in.
The delay had led to speculation that Banda's rivals were trying to prevent her from becoming president, even though the constitution decrees the vice president should take over.
This has later been confirmed to have been the case, that the DPP government was planning to install the brother of Bingu wa Mutharika, then Foreign Affairs Minister Peter Mutharika as the interim president while they try to use the courts to block Joyce Banda becoming the president.
The DPP plan failed, however, due in part to the stand taken by the defence forces and some other cabinet ministers.
Subscribe to our Youtube Channel: