The Football Association of Malawi (Fam) has snubbed an offer to play Egypt Pharaohs in Sudan before Malawi plays Kenya in World Cup qualifiers citing lack of time for the national team to be deployed to Khartoum for the friendly game.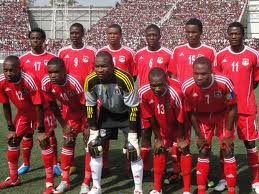 Egyptian authorities wanted the game to be played in Sudan for security reasons as the presidential elections will take place on May 23 and 24 in the political volatile country.
Pharaohs have camped in Sudan in preparation for a World Cup qualifier against Mozambique on 1 June.
Initially, Egypt had planned to play Senegal in preparation for the World Cup qualifier.
However, Senegal pulled out from the friendly and the Egyptians turned to Zambia.
But the reigning African champions also turned down the offer as well.
Following failure to play the Chipolopolo, the Pharaohs coach Bob Bradely resorted to engage Malawi.
Bradley is reportedly demanding that the Egyptian Football Federation provides another friendly before the team returns to Cairo.
Apparently, the Egypt FA officials met Fam president Walter Nyamilandu and chief executive officer Suzgo Nyirenda in Hungary where they are attending Fifa Congress.
The officials agreed to the friendly in principle but said everything would depend on what the national team coach would say.
But Fam commercial manager and media officer Casper Jangale said the coach had turned down the offer.
"We are looking at the timing which is not in our favour. The coach has turned down the offer because it would not have fitted in well with our programme," Jangale said.
"The team would have started off this week yet some players have not yet arrived. The team is also expected to play Tanzania this Saturday and Zanzibar next week which means these games would have been affected as well."
Jangale said it was also going to be difficult for the football association to approach government for possible assistant on the issue.
The Egypt FA had offered to foot travel expenses but still Malawi was expected to pay allowances to players and technical team.
"They would have picked us up here and then fly to Sudan and after the game they would have flew us to Kenya for the World Cup game, but it was not health for our players," he said.
Subscribe to our Youtube Channel: