The Bank of England is expected to dispatch one of its economic experts to Malawi to help the country deal with the effects of the recent local currency devaluation.
The expert is expected to work through the Reserve Bank of Malawi (RBM) which has been heavily criticised for the risky manner with which it handled the 49 percent devaluation of the Malawi kwacha three weeks ago.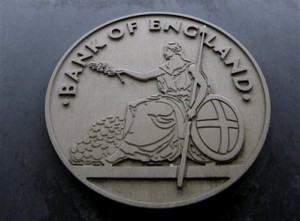 The technical assistance is part of the British Government's K12 billion (£30 million) urgent support package to Malawi released last week to support the country economic recovery effort.
"As part of this support, Andrew Mitchell [Britain's International Development Secretary] has agreed with the Governor of the Bank of England for a British economic official to be drafted in to help the Government of Malawi deal with the effects of devaluing the kwacha," a statement from the Department for International Development (DFID) announcing the aid said.
Commenting on the development, Head of Political and Public Affairs at the British High Commission in Malawi Lewis Kulisewa said the UK was responding to a request from the Malawi government for technical assistance to help Malawi deal with its balance of payments crisis.
"The Bank of England has agreed to provide expert support to the Reserve Bank of Malawi and we are in contact with the Governor of the RBM to discuss the exact requirements and specifications," said Kulisewa in an e-mailed response.
According to the statement, Britain will also reactivate previously agreed aid to Malawi.
"Britain will bring forward previously-agreed funding to help the new President, Joyce Banda, to continue with a positive reform programme in the face of economic turmoil which is threatening to engulf the country," the statement reads.
Britain in July last year suspended up to £19 million (K7.6 billion) of budgetary support to Malawi government over the country's failures on economic management and democratic governance.
However, the new administration of President Banda has swiftly moved to restore relations with the former colonial master.
The Malawi Government is currently revamping its monetary, fiscal and revenue policies, including foreign exchange rate adjustment and expenditure control as it tries to recover the economy and win back aid to the country.
Subscribe to our Youtube Channel: