State President Mrs Joyce Banda is yet to act on the Malawi Revenue Authority scam. President Banda told journalists in Lilongwe weeks ago that she will act after a week immidiately after instituting a special cabinet committee to investigate on the scam for one week after it was alleged that the tax collecting body borrowed 15 billion Kwacha from comercial banks to paint a rosy picture about the imfamus Zero Defct Budget.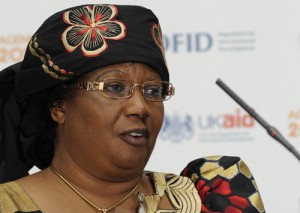 The President told journalists that she will take a necessary action if it is established that Finance Minister Dr Ken Lipenga knew about the development following numerous calls from the general public to have him fired.
Meanwhle it is nopt known whether the committee which was instituted to uinvestigate the matter and is been chaired by vice presdent Right Honorable Khumbo Kachali has submtted its findings to the Office of the President and Cabinet.
(Visited 13 times, 1 visits today)