Changes in the new President Joyce Banda administration continue this time at Ministry of Justice which now has a new Director of Public Prosecutions.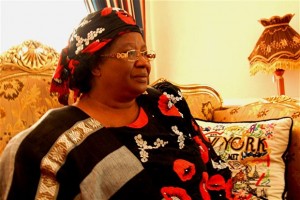 He is Mr. Bruno Kalemba who replaces Rosemary Kanyuka who was Malawi's first woman DPP.
Ministry of Justie spokesperson Ms Apohe Itimu confirmed the appointment of Mr. Kalemba who was until his appointment Chief Legal Aid Advocate at Ministry of Justice.
"Yes I can confirm the appointment of Mr. Kalemba which is effective 17 May 2012", she told Face Of Malawi.
Kalemba first graduated in law from Chancellor College.
Subscribe to our Youtube Channel: