The Ministry of Industry and Trade has with immediate effect banned the exportation of cotton seed.
The ban however does not affect the exportation of cotton lint.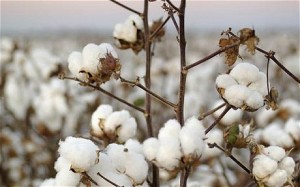 Minister of Trade and Industry John Bande said the ban has been imposed due to a great demand of the seeds locally.
"The cotton seeds are on high demand locally as they are used for cooking oil production and cotton seed cake production which is used for animal feed," he said.
Bande said all export licences of cotton seed are now null and void.
"Anyone found exporting these commodities shall be liable to prosecution in accordance with the provisions of the control of goods Act which falls in chapter 18:08 of the laws of Malawi," said Bande.
He said with the high demand, the country would like to avoid a repeat of last year where the commodity had to be re-imported.
"We will only suspend the ban after being satisfied that we have enough of the product. As government, we are promoting value addition and if we allow export all the cotton seed we will be failing in our duty," he said.
Meanwhile, growers in the Shire Valley have complained that the buying prices of cotton have now started going down.
Damion Jiya, one of the growers, said from this week the prices are going at between K90/kg to K100/kg.
He said the development is worrying as they expected the prices to go up.
"We thought the prices will be going up and not down. This is disappointing because some of us are still harvesting," he said.
Cotton growers are supposed to earn nothing short of K78 per kg for Grade A cotton and K63 per kg for Grade B cotton.
Subscribe to our Youtube Channel: