It is now official; the Malawi government is ready to arrest Sudanese President Omar al-Bashir when he attempts to attend the Africa Union heads of state summit next month in Lilongwe. Developmental partners have since commended President Joyce Banda for making what they term as a bold decision, but some commentators wonder why Malawi is being forced to ban Al-Bashir when other countries have been hosting him. Those is support of the arrest say it would have been inappropriate for Malawi to behave otherwise considering the fact that it wilfully ratified the Rome statutes in 2002 that gave rise to the ICC.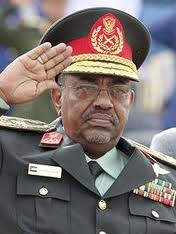 Al-Bashir's visit in October last year for the COMESA summit also caused an uproar between the Malawi government and western donors, considering the fact that he is wanted by the International Criminal Court for genocide charges in Darfur. The development led to the withdrawal of aid and suspension of budgetary support to Malawi, while other developmental partners advised the ICC to punish Malawi. The US government also suspended the 58 billion kwacha-Millenium Challenge Corporation energy grant to Malawi.
The late former president Bingu wa Mutharika defied calls not to allow him in Malawi-being a member of the ICC. Mutharika's justification was that Malawi is a sovereign state and should not be told what to do.Recently President Banda wrote the AU commission to consider inviting a representative of Sudan instead of Al-Bashir, fearing that his visit would again sour the current relationship with donors, which the new president is trying to mend fences. Although reports say the AU commission rebuffed Malawi on the request, President Banda has made it clear that should Al-Bashir come to attend the summit, he will be arrested.
She made her position clear after meeting the UK secretary of State Andrew Mitchell who was in Malawi on a three day official to re-launch the development and diplomatic partnership which went sour during the Mutharika administration. Following the decision Mitchell told the local media that "it's a matter of Malawi to decide but the country is a state party to the international criminal court, therefore it is logical for the president to come out clear on her position". Earlier, Malawi's Justice Minister Ralph Kasambara said "Malawi has no capacity to arrest Bashir but they are using diplomatic means of convincing him (Al-bashir) to send a low ranking delegate to the summit".
Other countries such as Zambia and South Africa already made their positions clear that if he dares to visit their respective countries he will be arrested. South Africa is one of the neighbouring countries that have pledged to support Malawi on logistics in the preparations of the summit, as it also has interests in the elections of its citizen Nkosazana Dlamini Zuma versus Jean Ping on the position of the commission's chairperson. Other countries threatened to cut aid to Malawi if the Sudanese president attends the summit.
Subscribe to our Youtube Channel: