The High Court in Blantyre on Thursday rejected an application by the Democratic Progressive Party (DPP) challenging the appointment of Malawi Electoral Commissioners by President Joyce Banda.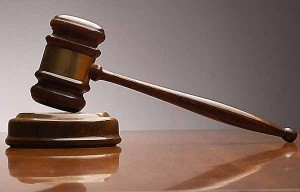 The DPP presented four names to the president to be considered for appointment and out of the four one Emeritus Bishop Benard Malango was appointed.Lawyer representing the DPP Ted Roka confirmed in an interview on Friday that the DPP was seeking leave for judicial review on the process of consultation of MEC commissioners.
Roka said that the president just asked for the submission of names and not consulting them.
"The DPP was just asked to nominate names and present them to the president. Nominating names is not consultation, they wanted to be given an opportunity to know the names of the other nominees apart from the four they nominated. They feel that merely asking is not adequate consultation," he said.
He said the appointment were against Section 4 sub section 1 of the Electoral Commission Act which stipulates that the president should appoint commissioners in consultation with political parties.
He said High Court Judge Anaclet Chipeta dismissed the application on Thursday.
"I cannot say whether we will appeal or not before getting further instructions from our client," Roka said.
The commissioners are Reverend Allan Chiphiko of Nkhoma Synod, Reverend Mezua Banda of Livingstonia Synod, Bertha Simwaka, Malango, Elby Mtafu, Wellington Nakanga, Nancy Tembo, Gloria Chingota, Reverend Emmanuel Chimkwita Phiri and Stanly Biliati.
They were sworn in on Monday. Apart from the DPP, other parties were impressed with the appointment of the commissioners. Banda asked all parties to submit names for possible appointment.
In the past regime, almost all political parties have been complaining on lack of consultation.
(Visited 41 times, 1 visits today)