President Joyce Banda has said she will take advantage of her trip to the United Kingdom to speak with other Commonwealth leaders for them to assist in bailing out Malawi from current economic situation.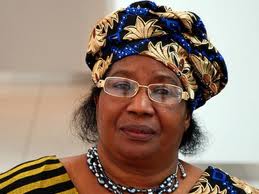 Banda is in the United Kingdom to attend celebrations marking Queen Elizabeth's 60 years of reign.
She said the relations between Malawi and the UK have improved and she wants to work on improving bilateral relations between Malawi and other countries.
After the celebrations this weekend, Banda is expected to proceed to the United States of America to attend a women's meeting hosted by the US Secretary of State Hillary Clinton.
While in USA, Banda will meet leaders of Millennium Challenge Account (MCC), World Bank and International Monetary Fund (IMF).
Subscribe to our Youtube Channel: