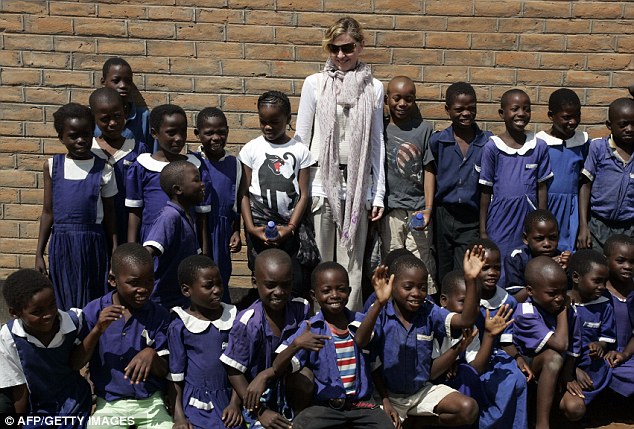 Madonna sneaks into Malawi in a low profile visit, tries to mend fences with govt
US pop star Madonna arrived in Malawi Monday morning amid accusations of abandoning construction of a multi-million dollar girls' school.
Madonna has not been in Malawi for the last two years and now faces a new administration under President Joyce Banda.
Kamuzu International Airport immigration officials in the capital, Lilongwe confirmed that Madonna arrived at 9am local time. The singer arrived with David Banda, adopted in 2006 and Mercy James, in 2009.
Madonna visited the schools which she helped to fund and held talks with President Joyce Banda, in a bid to defuse a row over the star's charitable work.
Madonna's Raising Malawi charity claimed to have built 10 schools but Education minister Eunice Kazembe had said they were classroom blocks, and not schools.
Trevor Nielson, Madonna's philanthropy manager who was brought in after she failed to build a state-of-the-art girls' school under Kabbalah management incorrectly insists that 3,800 children are going to school now who were not going to school before.
The Ministry of Education last year accused Madonna of being more interested in promoting her global image than helping with education. The ministry disputes that the 3,800 children were not going to school.