Malawi Congress Party (MCP) leader, Lazarus Chakwera, toured the Northern region over the weekend where he conducted whistle stop tours and rallies in the region.
In the rallies, Chakwera indicated that once voted into power he will see to it that the natural resources of the country benefit the entire country and he promised to crash what he termed the 'greedy sector'.
On Sunday, Chakwera paid tribute to victims of the July 20, 2011 massacre.
In his message, he condemned the shooting and said that if MCP gets into government then such acts will never be repeated again.
20 people were shot dead in cold blood in the city of Mzuzu in the July of 2011, on the 20th, in nationwide protests against the leadership of Bingu wa Muthaika that had deteriorated into a dictatorship.
President Mutharika, before his death, indicated that he had established a commission of inquiry into the shooting but nothing has come up from it.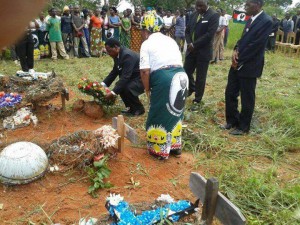 (Visited 13 times, 1 visits today)