Is it finally happening? A new report claims Kim Kardashian will reveal her second pregnancy on the upcoming season of 'Keeping Up With The Kardashians'!
Kim Kardashian, 34, might be ready to announce her second pregnancy sooner than we expected. Just like her sister, Kourtney Kardashian, 35, it has been reported that Kim will reveal the exciting news in an upcoming episode of the family's hit television show, Keeping Up With The Kardashians.
As HollywoodLife.com has EXCLUSIVELY reported in the past, Kim and her husband, Kanye West, 36, set a Christmas deadline for them to be pregnant again.
Not to mention that in Sept. 2014, Kim told the Today Show that she and her husband were actively trying to get pregnant.
So, did they finally hit a home run? Between Kim's accidental slip and now her new "baby bump," it seems like it's only a matter of time before they confirm their second child.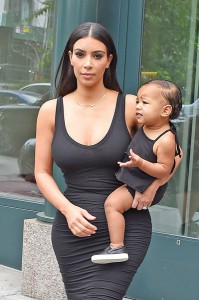 Could an announcement be on the way already? According to a new report, Kim is keeping tight-lipped about her second baby until it airs on the new season of Keeping Up With The Kardashians.
In fact, MediaTakeOut is claiming that a producer of the hit reality show has revealed to them that an entire episode will revolve around Kim's announcement.
This exciting news comes just on the heels of Kim accidentally revealing she is pregnant in a recent interview, in which she openly discussed being pregnant in the present tense.
However, if Kim is pregnant again, it's only a matter of time before her baby bump confirms itself.
Subscribe to our Youtube Channel: