Students from Kamuzu College of Nursing (KCN)-Blantyre campus have also joined the protest against fee hike by the university council and six students have been arrested by the Police in the commercial capital.
The development comes barely hours after Police in Lilongwe used teargas to disperse angry students KCN who blocked entry the road entering Kamuzu Central Hospital, burning tyres and smashing vehicles.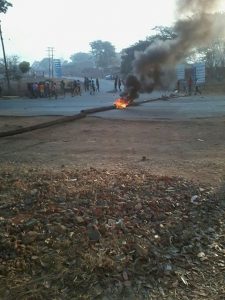 According to information sourced by this publication, all nursing colleges in the country have agreed to join the protest against fee hike.
Speaking to the press few minutes ago, one of the student union members from KCN in Blantyre said currently they are waiting from clearance from Blantyre City Council (BCC) for the demonstrations to start.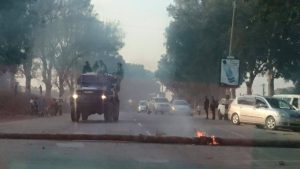 He said the fee hike is unreasonable considering the economic challenges that the country is going through at the moment.
On Friday, Students from Polytechnic also protested against fee hike and 14 students are currently in Police custody at Blantyre campus.
Meanwhile right activist have urged the Democratic Progressive Party (DPP) to tread carefully on the fee hike, saying pushing the blame to opposition on the protest is not helping matters.
(Visited 62 times, 1 visits today)
Subscribe to our Youtube Channel :
Follow Us on Instagram