A 70-year-old Kansas man who is accused of robbing a bank reportedly told arresting authorities that he would rather be in jail than living with his wife.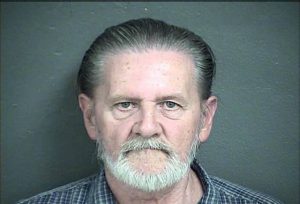 Lawrence John ripple made that shocking remark following a robbery Friday at a Kansas City bank.
Ripple allegedly handed a bank teller a note demanded cash and warned that he had a gun. After collecting the money, he sat down in the bank's lobby and waited for police to arrive. He also identified himself to a security guard as "the guy he was looking for, "reported source.
Ripple later told the investigator that he had been arguing with his wife and wrote the bank teller note in front of her. He said he would "rather be in jail than at home."
He was arrested on two felony counts of robbery and aggravated robbery before being released on Wednesday.
It's not clear whether he returned home to his wife.
(Visited 102 times, 1 visits today)