Stunned onlookers could hardly believe what their eyes had seen when they witnessed a couple in the sex act on a car bonnet parked outside Asda supermarket on Saturday in Manchester city.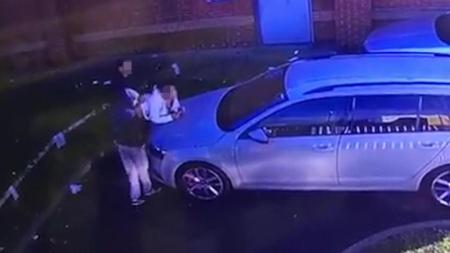 CCTV captures the man pulling down the woman`s leggings as she bends over the parked silver Skoda. The man appeared to have been putting a finger in the woman`s mouth before the intercourse had begun.
The incredible scene, next to the entrance of Asda was filmed by Itchie Akhatar whose cousin confronted the two and forced them to leave.
His cousin was only mad that the horny couple chose his car out of all the cars that were parked outside the supermarket and he feared that the couple could have leave their dirty on his car bonnet.
This took place just a few yards from a sign post that reads CCTV in operation.
(Visited 42 times, 1 visits today)
Subscribe to our Youtube Channel :
Follow Us on Instagram